Improving reading in the UK since 1998
The Rainbow Reading Programme is designed to present students with a variety of topics, authors, styles and illustrations to make reading interesting while skills are improved. Each story or article has been carefully selected because of its educational value and attraction to a wide range of students with varying needs and interests.
Learn More
Over 500 fiction & non-fiction guided readers covering a huge range of topics & genres

Guided reading notes for teachers and students provided
INDEPENDENT PROGRESS

"My tutees love Rainbow Reading as they can access the books independently. I love Rainbow Reading as my tutees make great progress with their reading."

Liz Tromans | Centre Director at Kip McGrath, Saddleworth

EXCELLENT OFSTED REPORT

"The progress achieved by the pupils using the resources made a substantial contribution to the excellent Ofsted report gained subsequently by the school. This would have been a different story without the use of the resources."

Clare Campbell | Head Teacher, St Charles' RC Primary School, Swinton

MEANINGFUL SUCCESS & BENEFITS

"Having experienced the success achieved by pupils using the Rainbow Reading programme, the school's Senior Management Team decided to purchase a full set of Rainbow Reading resources. Pupils at the school continue to use the programme and enjoy the benefits of their improved reading skills."

Caerphilly County Borough Council Advisory Teacher's Team
Improving Reading Best Practice
Access the free online professional development course at the button below
- You may use the registration code: UK-website
PD Online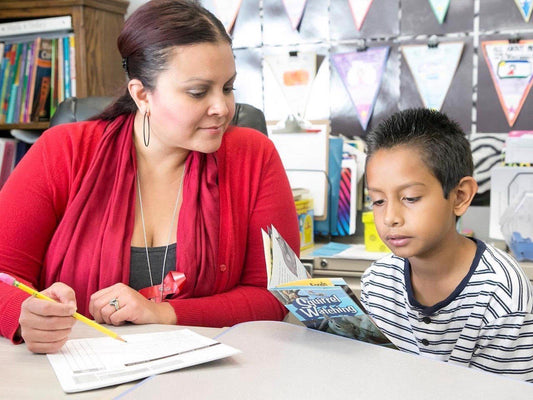 Featured Article
Literacy & The Structured Approach
Why is literacy vitally important?
A quote from the Education Review Office sums it up very well:
"Becoming literate is arguably the most important goal of schooling...
Read More